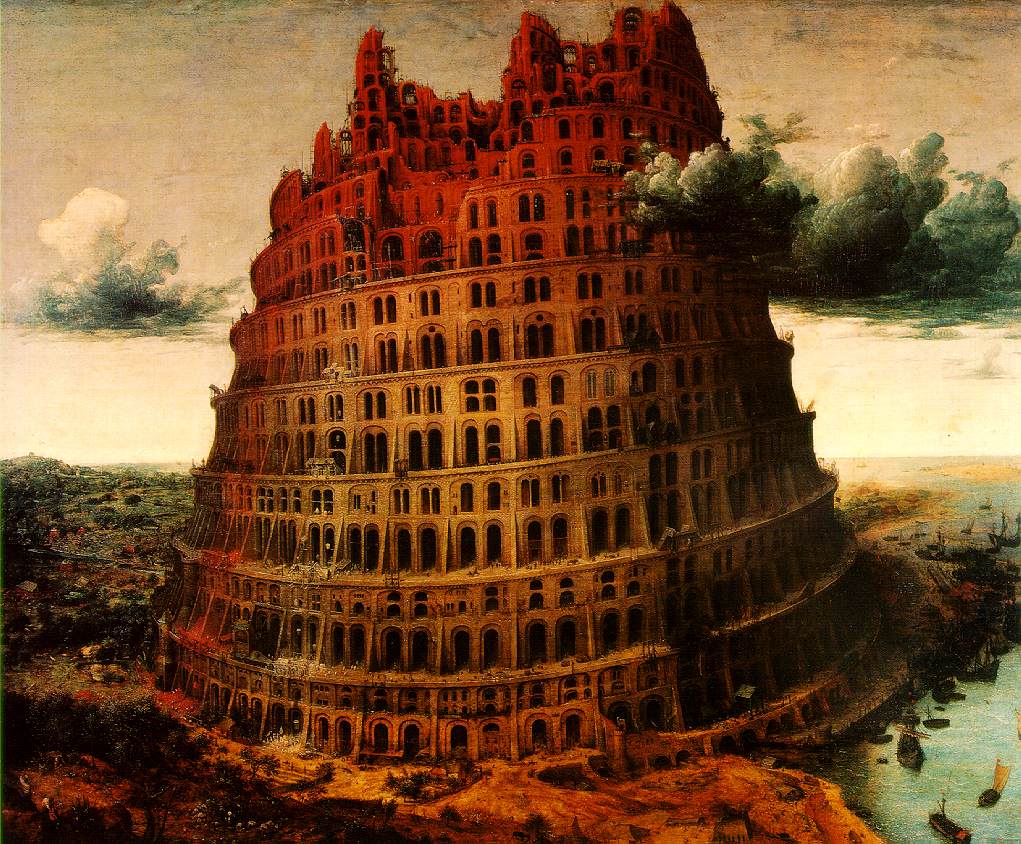 Many of you would know that ten days ago or so I wrote a letter to Mark Driscoll, this is the last I will mention it I promise. What happened was the link was tweeted by Rick Warren, Rachel Held Evans, and Don Miller, and it became a minor internet hit. I got more hits on that thread in two days than the rest of my blog in three years. And it felt good. I had already decided to make a commitment to blogging everyday, so this seemed like it was a great jump start. But... (why does everyone have a big but)...
Since then I have been tracking my stats. I have been advertising my blog on twitter and facebook. I even wrote a post yesterday hoping to stir up some interest by asking Rick Warren why he deleted the link he had earlier posted. The truth is I was, and I guess am, trying to make a name for myself. During silence today I recognized this, and I immediately felt conviction. This was the sin of Babel. Facing their mortality, and their loneliness, they decided to build a city with a giant tower and make a name for themselves
Genesis 11
Universal Language, Babel, Confusion
1
Now the whole earth used the same language and the same words.
2
It came about as they journeyed east, that they found a plain in the land of Shinar and settled there.
3
They said to one another, "Come, let us make bricks and burn
them
thoroughly." And they used brick for stone, and they used tar for mortar.
4
They said, "Come, let us build for ourselves a city, and a tower whose top
will reach
into heaven, and let us make for ourselves a name, otherwise we will be scattered abroad over the face of the whole earth."
5
The LORD came down to see the city and the tower which the sons of men had built.
6
The LORD said, "Behold, they are one people, and they all have the same language. And this is what they began to do, and now nothing which they purpose to do will be impossible for them.
7
Come, let Us go down and there confuse their language, so that they will not understand one another's speech."
8
So the LORD scattered them abroad from there over the face of the whole earth; and they stopped building the city.
9
Therefore its name was called Babel, because there the LORD confused the language of the whole earth; and from there the LORD scattered them abroad over the face of the whole earth
The problem is that up until this time you were named by God. You were who God named you, you didn't make a name for yourself. This city was a direct attempt to answer the problems that only God can answer. To confront death, loneliness, separation and the eternal questions, by making a city, centralizing power, creating monuments. Big shining beacons so all the internet could see...
I have been sinning, please forgive me. I believe I have a prophetic message to the church at large, and am living that out with my community in Long Beach. But I will let God give me my name, and a place to speak, I will no longer try and make it for myself. Thanks for your forgiveness.
rev