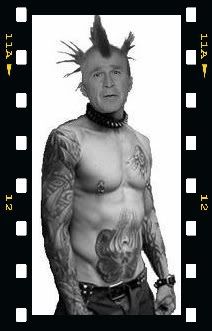 PUNK AS W
Exploring the
main
streaming
of
punk and
C
H
R
I
S
T
I
A
N
I
T
Y
This will be a multimedia history of two revolutionary movements, and their domestication.
...with Jarrod McKenna
Wed June 13th 7pm at:
the Den
116 Little Burke St.
Chinatown Melbourne
Jarrod McKenna is a member of
Peace Tree Community he is an award
winning activist and non violence
trainer, and picks his nose when no one is looking. He is not cool enough to be a punk, but loves the culture.
Entrance fee is the commitment to give up something that hurts the environment for one week.
Jarrod is a wonderful guy, someone who legitimately loves people, and lives on the radical edge. I am looking forward to this night, and hope you will join us as well. If you need more info, please feel free to email me at johnj at forge.org.au
rev